---
Featured Artist: Sarah Maisel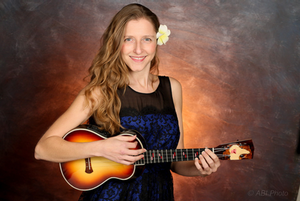 Sarah Maisel, hailed as the "Queen of Jazz Ukulele" by international music critics, has taken the world by storm and strum. For Sarah, the joy of the ukulele isn't in just performing- she is an avid teacher and loves to share her knowledge of the instrument with everyone she meets. Ukefarm is pleased to present her as a featured artist.
---
Chordette

Chordette is a free ukulele chord library program that can be used as a stand-alone application, or in conjunction with a word processing program, such as Word. As a stand-alone, it provides a handy interface for looking at uke chords in first and second position on the fretboard.


---
Chordsongs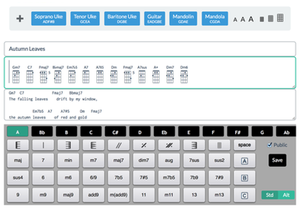 Chordsongs is a free Web app for desktop and laptop computers. It provides a simple interface for creating chord charts. Chords for six tunings are available: Soprano Uke (ADF#B), Tenor Uke (GCEA), Baritone Uke (DGBE), Guitar (EADGBE), Mandolin (GDAE), and Mandola (CGDA). You only need to create a chord chart once. Selecting a different tuning will convert your song to that tuning.
---